The Best Relationship Advice For Couples & Singles
Get the best relationship advice for couples. You'll get love advice, healthy relationship tips for couples, and even break up tips to help you move on.
Are you looking for expert tips for dating someone new, relationship advice for women, relationship advice for men, or tips for a good relationship between a husband and wife?
When it comes to love advice, marriage advice or dating advice, there's no one-size-fits-all. But there are some strong relationship tips that work for all or most relationships based on mutual respect and appreciation.
Get free relationship advice on relationships problems and words of wisdom for marriage harmony from relationship experts. These good relationship tips will help you learn how to create a healthy relationship with your partner with this online relationship advice.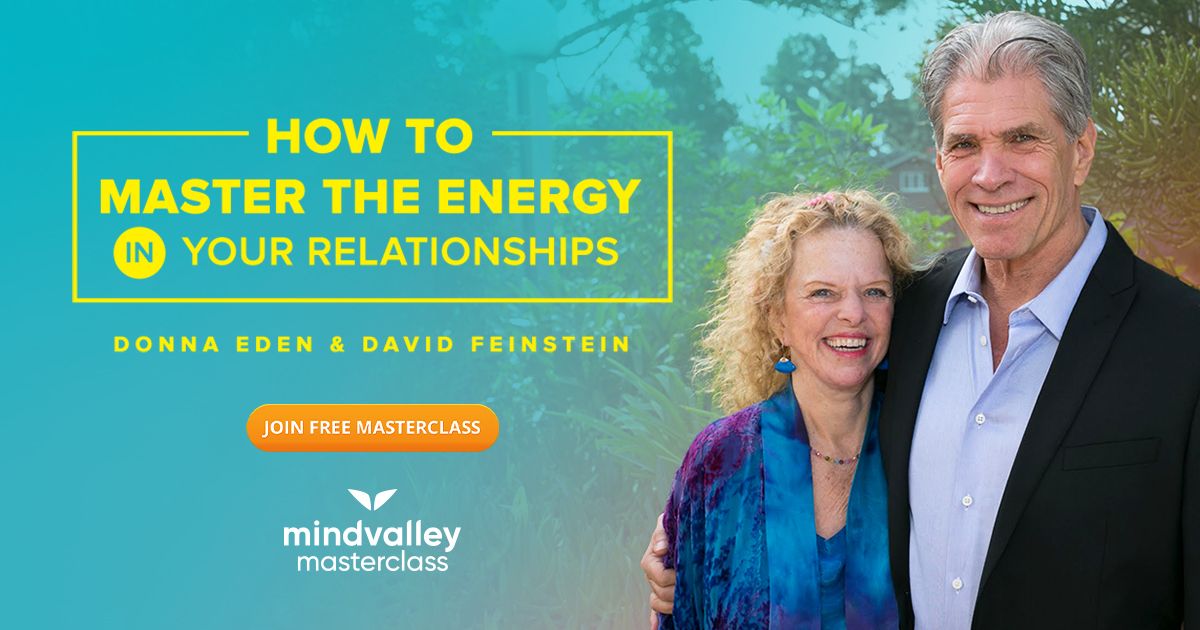 Did you know that we all have a distinct energy pattern that determines how we love, how we fight and how we connect? Are you ready to energetically elevate your most important relationships?
Learn what this means for your relationship with yourself, your partner, and the world around you and discover the energetic secret to a lifetime of free-flowing love, passion and harmony.
Join this brand new relationship Masterclass with Acclaimed Energy Masters, Donna Eden and David Feinstein, PhD, two of the world's leading energy medicine pioneers – and a loving couple with an enduring 42-year romance.
In this free relationship Masterclass, you'll learn how to:
Resolve relationship conflicts in a heartbeat
Learn how to navigate through any friction at an energetic level and completely bypass the heartache of heated arguments or debates.
Discover your unique energetic love pattern
Identify which of the 4 energetic sensory systems you lean towards and get a better understanding of how best to connect with others.
Experience deeper & more meaningful relationships
Learn how to synchronize your partner's, your workmates, and even your children's energy with your own, and experience a new level of connection.
Get a glimpse of 1 of the 7 skills of love
We are not taught how to love, and there are 7 types of love that we should have cultivated in childhood that might be affecting our love relationships today.
By the end of this Masterclass, you will walk away with powerful and practical strong relationships tips and energetic tools to strengthen your relationships, find new love, and energetically connect with the people who matter most to you.
Click here to sign up for this relationship Masterclass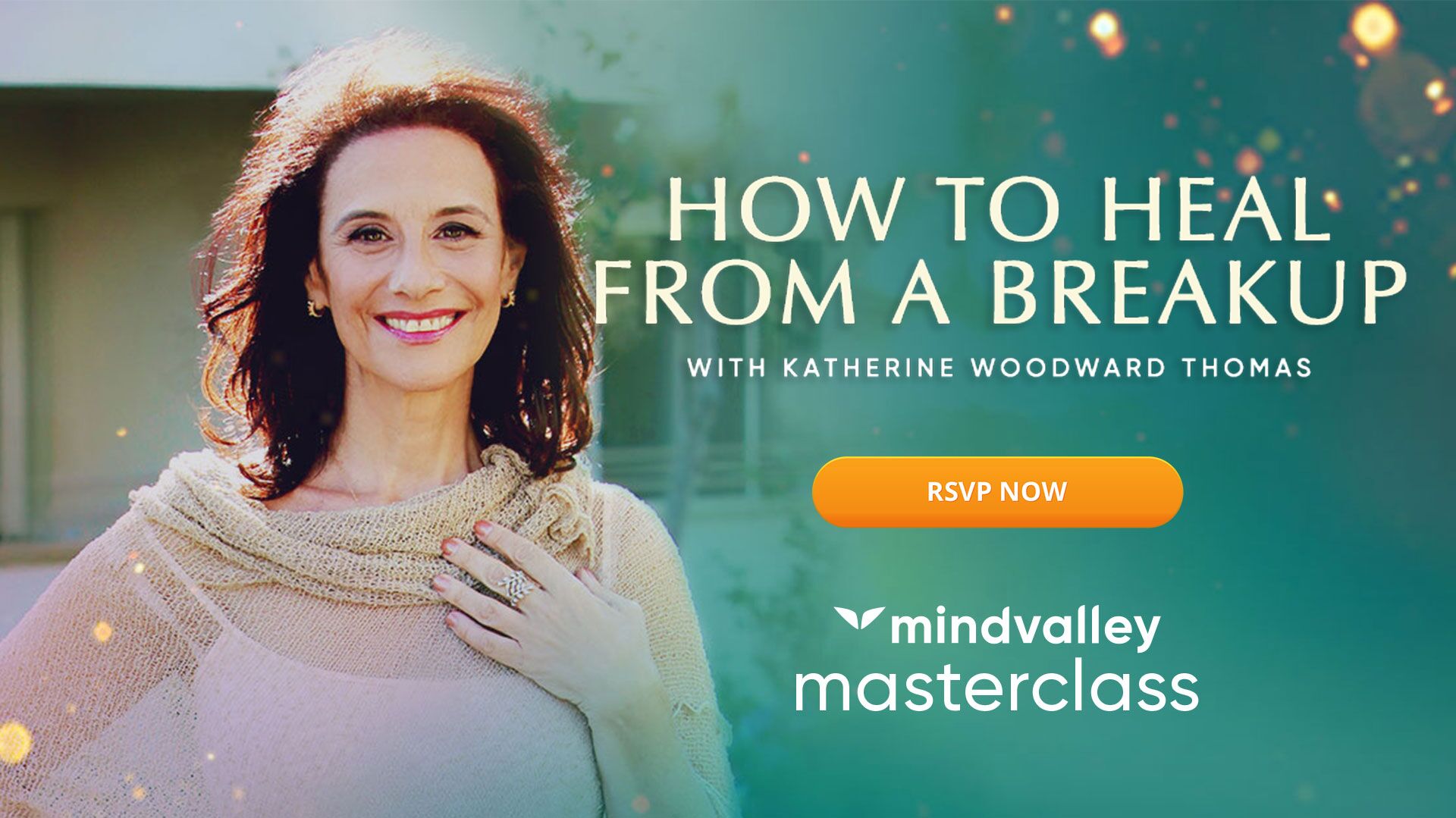 Each and every one of us has experienced a heart-wrenching breakup, divorce or end of a relationship. Have you ever been 'stuck' over a breakup even if you have ZERO romantic desire left for your ex?
They creep into your thoughts (and your heart) subconsciously like a bad dream, and suddenly, you're reliving the relationship again… including the pain of a breakup?
Truth is, time doesn't heal all wounds — it's a myth!
But Katherine Woodward Thomas, relationship therapist and NY Times Bestselling Author of Calling in "The One" and Conscious Uncoupling, says we can consciously choose to reject the pain of a breakup and end it in a way that restores our hearts for better love in the future.
Have you moved on from a relationship physically, but not emotionally? Find out why time does NOT heal all wounds, and what you can do to release negative energy from past breakups — even if the breakup happened years ago.
Discover how to shift the energy from brokenness to kindness when ending a relationship, with or without the help of your partner.
Are you worried breaking up might hurt the kids or others involved? Use these techniques to end your relationship in a healthy way so you (and your children if you have them) stay emotionally happy.
Studies show that end-of-relationship stress is equivalent to losing a family member. Learn how to overcome the grief of a breakup and move forward in peace and happiness.
Discover the 4 big relationship myths and how these lies could be keeping you from feeling more whole, more complete, and more free in love.
Is 'Happily Ever After' syndrome holding you back? Learn how to reject this false belief so you can finally free yourself for more love in your life.
Whether your breakup is fresh or happened some time ago, you CAN move on in peace, for good. Learn more in Katherine's new Free Masterclass, How to Heal from a Breakup.
In this 60-minute Masterclass, Katherine will guide you in a powerful 10-minute exercise to release relationship hurts, heal your heart and instantly reclaim your power.